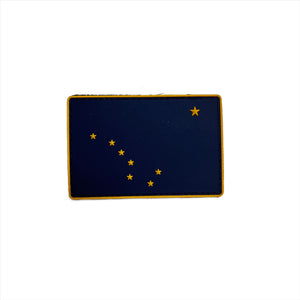 PVC Rubber Alaska Flag Patch
2"x3" in size comes with both sides of velcro.
Represent your love and pride for Alaska with this sturdy PVC rubber Alaska flag patch. Show off your Alaskan heritage with this 3D flag patch that is perfect for backpacks, jackets, and more. Durable and long-lasting, you can proudly display your Alaska pride wherever you go.